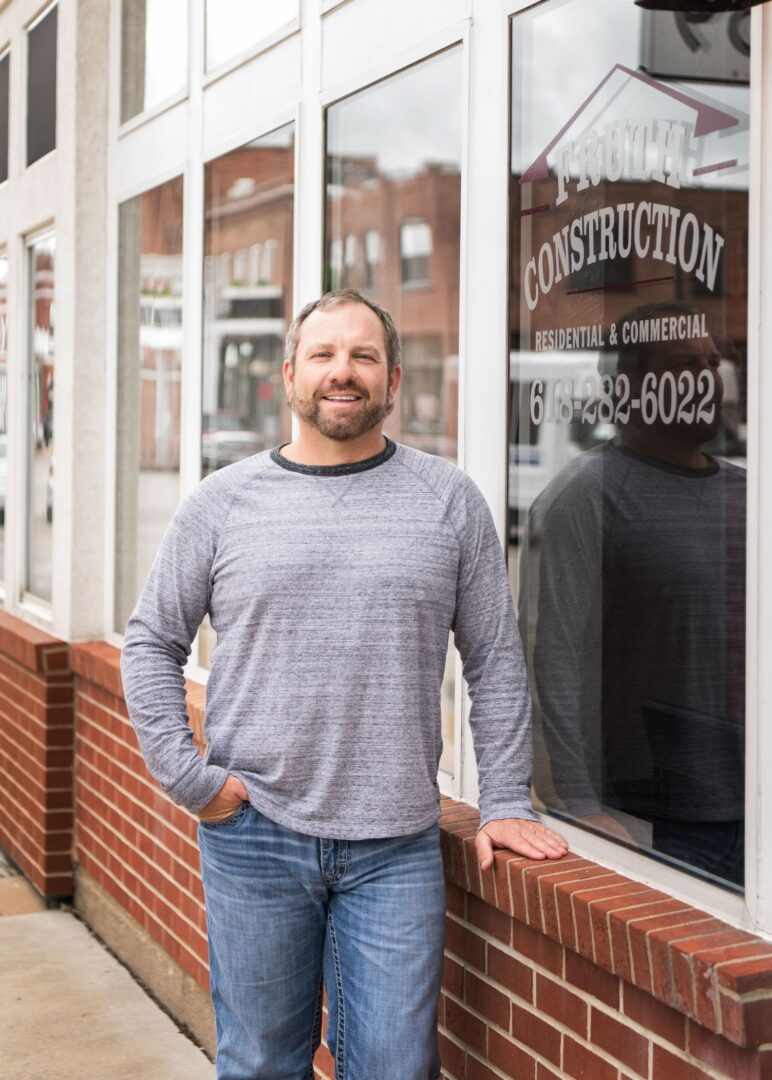 From the minute you walk into the door at one of Fruth Construction's homes, you can see Alex's love and passion for building. Looking around, you can feel the excitement as you start to see your dream home being built right in front of your eyes. Alex Fruth, President at  Fruth Construction, has always had a passion when it comes to building beautiful custom homes. His knowledge and experience which reaches back more than 30 years. Alex worked alongside master carpenters; fueling his passion and attention to detail, expanding his knowledge of the building process from foundation to finishing's, and how to make his customers a part of the Fruth Construction family.
Alex got his start in local construction in 1994 and worked for local builders until 2001. It was then that he branched out and launched his own company.
"I joined the carpenters union right out of high school," he said. "I worked on bridges around my hometown, then moved to Chicago for a few years, but my passion has always been in building custom homes and ultimately this desire brought me back home to my hometown of Red Bud. Moreover, I knew I was ready to start my own business and share my skills and experience with my community."
The Craftsmanship of the Highest Quality
Alex is not new to different styles of homes and commercial builds. If you take a trip around his hometown, Columbia or Waterloo, you will see his beautiful handy work on many brick & stone style ranches, Tuscan, Modern Farmhouses, Coastal Modern, and even a few perfectly planned restaurants. "We have built many different styles of homes over the years. We love a beautiful traditional brick ranch that will stand the test of time. We also try to take all of our builds to the next level. Whether it be in the exterior design or the interior finishes, we love to take on clients with new and fresh ideas. We encourage ideas that other contractors might be cautious to entertain or build."
Ensuring Healthy Relationships With Clients
Not surprisingly though, Alex has a lot of recommendations for those considering building a custom home. "First thing, "set a budget before starting drawings" Alex recommended. "While price will always be a factor, you need to focus primarily on quality and reputation that speaks for itself. Building a custom home is an intimate and lengthy process. Having a contractor-client relationship with someone you can respect, trust, and rely on is truly the most important aspect for a flawless experience in building your future home. 
Alex truly listens to his client's needs and wants. Alex has created an environment where his client's dreams can come true and truly shine through in the final product. Alex has over 30 years of experience in the business, he is highly skilled in resolving project obstacles, managing construction issues, and works towards keeping his projects on time. He is invested in his clients and has a personal hand in every aspect and touch in the building process.
"I would love for you to come build your home with Fruth Construction"
- Alex Fruth
Sarah Jenkins-Fruth
Design and Selection Coordinator.
Sarah Jenkins-Fruth has always had a passion for helping others to reach their potential and live their dreams. As a veteran, 13-year Special Education teacher, she knows how to serve her community, listen, and provide top-notch customer service. She has lived in a variety of towns and cities, most recently, the charming Nashville, Tennessee. Nashville's southern home market fueled her love for architecture, design, and passion for custom homes. "To be able to see the Southern interior decorating styles and the different uses of mediums and textures was so intriguing," remarks Sarah.
Now she brings that southern flair and passion for beautiful interiors and classic elevations to Southern Illinois. "I have always loved to sit and talk with people about the things they love and what inspires them. Design and interior decorating are a vision and a dream many people have but don't know how to make it reality. I love the opportunity to use my abilities, design tools, and programs to bring those ideas to fruition. Many of our customers struggle to visualize these concepts and need something concrete to make decisions. I can do that with the tools at my disposal.
Sarah provides a wide variety of services at Fruth Construction. She meets with clients to discuss overall design plans; assists in setting the tone for interior design; and helps our customers navigate the selection process. Sarah is with our customers for the duration of the building process and assists customers according to their level of need.
Design & Selection Coordination
Sarah has also added many trade companies to our design arsenal. "The goal for our company is to be a full design service. We want our customers to have every option at their fingertips, including furnishings and accessories for their new homes. Designing and building a home is tricky enough, but to provide opportunities to also furnish their home with the same company is a great asset to our customers."
Sarah provides a unique and special approach to custom home building that you will not find with other builders around the Southern Illinois areas.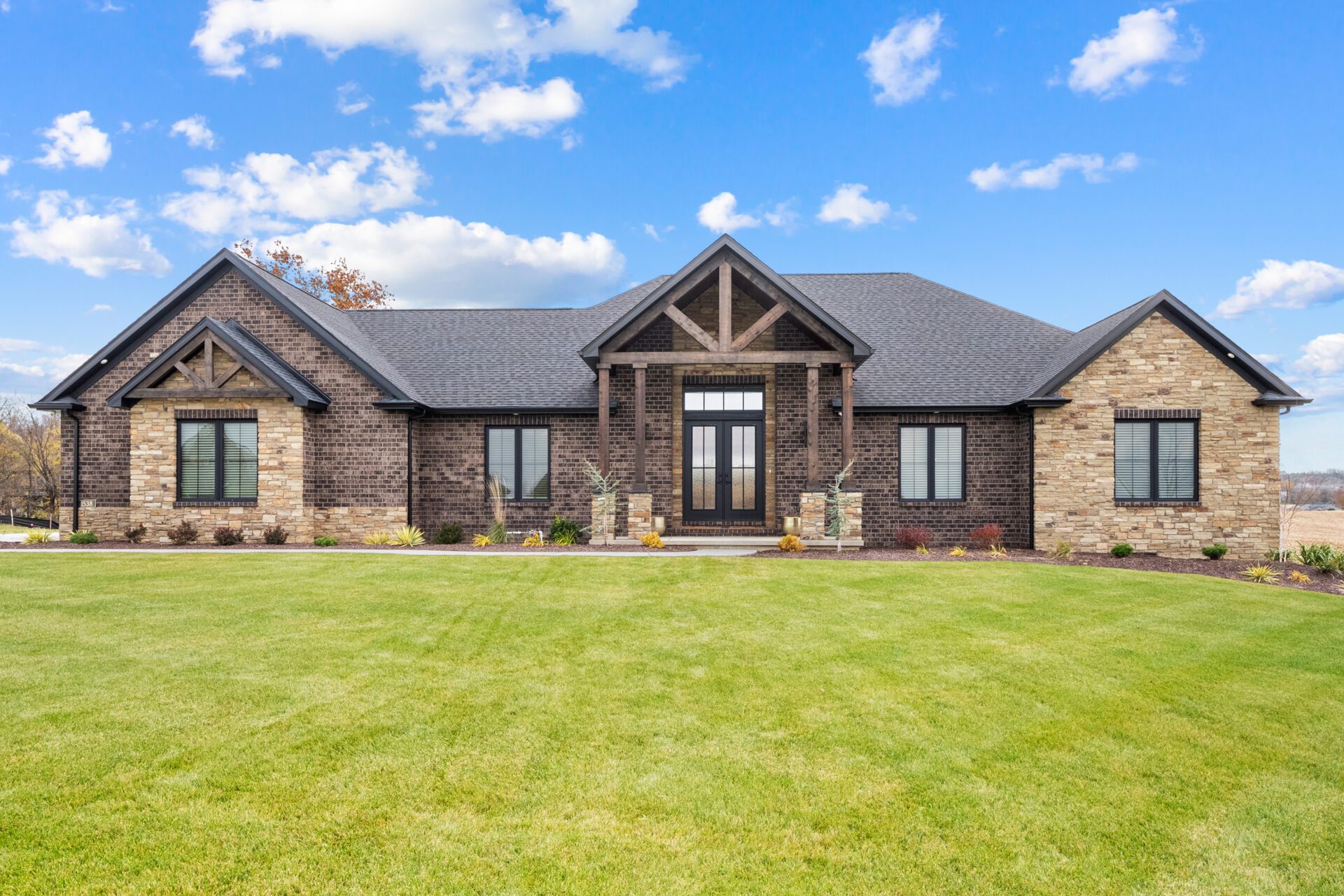 Fruth Construction Inc.'s office is in Columbia, Illinois.
To reach out to Alex for more information on building your own custom home, call